We live in a crazy and chaotic world full of ups and downs. Worry and fear of the unknown seem to be on the rise and even more in this COVID-19 season. Many people have lost their family members, jobs and can't seem to find hope for tomorrow. It is our human nature to worry about bad situations, the economy, health, racial divide and things we don't seem to have control over but if we are not careful, the devil will cause us to worry beyond the reasonable and rob us of our joy, peace and victory.

Worry is the opposite of faith. It steals our peace, physically wears us out, and can even make us sick. When we worry, we torment ourselves—we're doing the devil's job for him! Worry is caused by not trusting God to take care of the various situations in our lives. Too often we trust our own abilities, believing that we can figure out how to take care of our problems; after all our worry and effort to go it alone, we come up short—unable to bring about suitable solutions.

Why do you think God doesn't care? He sees all you are going through. He knows what tomorrow holds for you. He cares for you and is working all for your good. We are limited in our knowledge so let the All-knowing, All-wise God take the wheel of your life. His intention is for you to prosper(spiritual, physical, health, business/career etc) and be in good health always.




The Lord knows what we need and He is in control over everything. If God can take note of any sparrow that falls to the ground and also numbers our hair, like the scripture tells us; you are of more value than many sparrows. He knows all that is going on, cares for us and loves us with an everlasting love.

"Fear not, therefore; you are of more value than many sparrows" (Matthew 10:31)". Philippians 4:6 also reminds us: "Do not be anxious about anything, but in every situation, by prayer and petition, with thanksgiving, present your requests to God".
Instead of worrying over what tomorrow holds, trust God's provision instead. Do the best you can and let God handle the rest. You are God's investment and He will never allow you suffer; victory is his plan for your life. Cast ALL of your cares upon Him for He cares so much for you.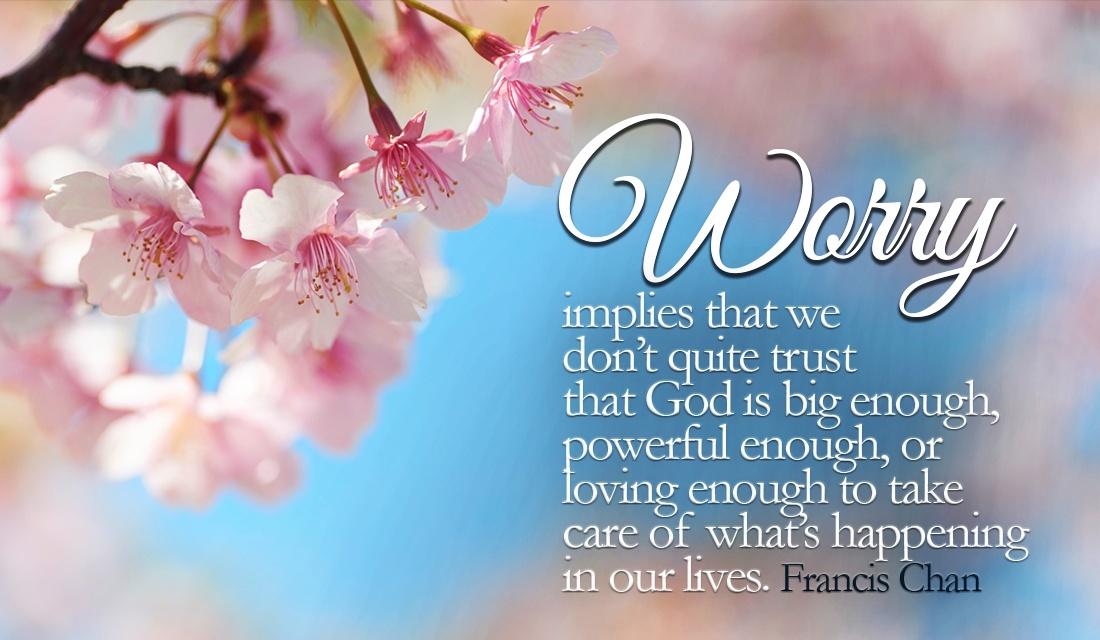 Stay Blessed and remember God Cares!
Chichi Onoriobe